Alterations To Your Home
Rigg Zschokke can plan and design a renovation to your home which may include:
Removing walls to create open spaces.
Changing room locations.
Adding a new kitchen or remodeling an existing one.
Renovating that tired old bathroom.
Adding an upper level extension which can provide more living and storage space.
Whether you are considering either a 2nd storey, ground floor extension or renovation Rigg Zschokke will take the time to listen to your requirements and together we'll design the best home improvement to suit the character of your home, budget and the lifestyle needs of your family.
Whatever your dreams of the ideal home are Rigg Zschokke can create it, so why not call Rigg Zschokke today!  Masterton's specialists in home extensions and renovations.
Martinborough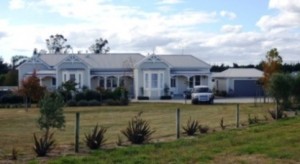 A large extension doubling the existing floor area. The lounge and kitchen were extended and an adjoining granny flat with its own kitchen, bedroom and ensuite was constructed.
The project was finished to a high level with our skilled joiners crafting the fretwork, fineals, trims, timber windows and doors to match the existing.

Country Cottage
The before and after photos of a historic cottage renovation undertaken by our skilled team.